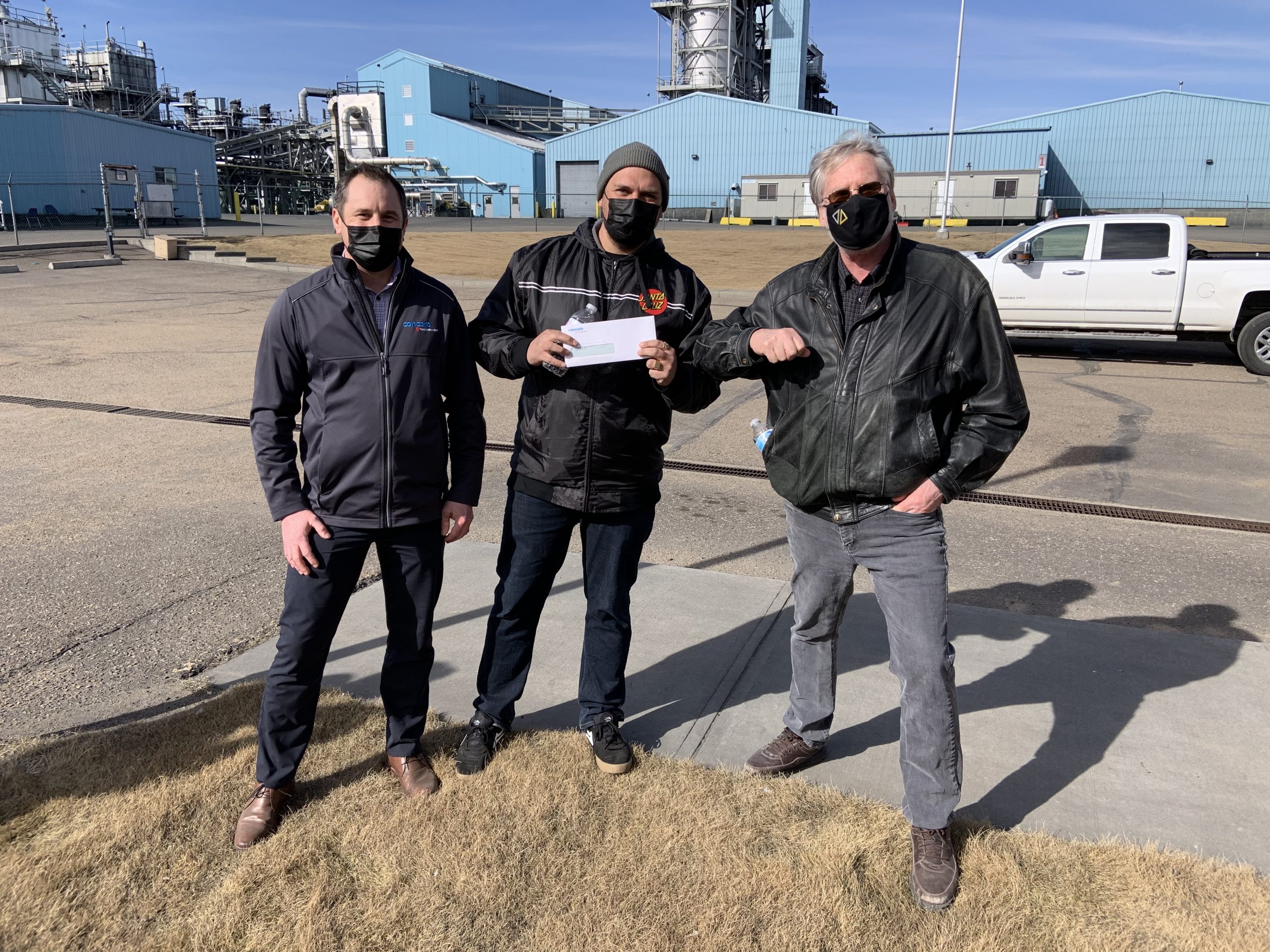 Our unit 6 project Safety Coordinator, Tim Price, had a thought… If we save every bottle and can each worker on the Unit 6 expansion project uses over the course of this construction, we would be able to make a donation to a great local organization. So, we did just that.
After taking up a 16-month collection of recycled bottles and cans, plus an additional donation from some of our contracting partners and ourselves, we were able to present the Medicine Hat Skateboard Association with a $2500 cheque. The MHSA is an important organization in our community, promoting outdoor activity and a positive group environment for kids of all ages. It also holds a special place in Tim's heart!
After 3 years of planning, 16 months of constructions, 53 individual contracting partners, and the hard work and dedication of our team, Cancarb is proud of the safe and successful completion of our 6th Unit.
Click here for more information on the Unit 6 expansion