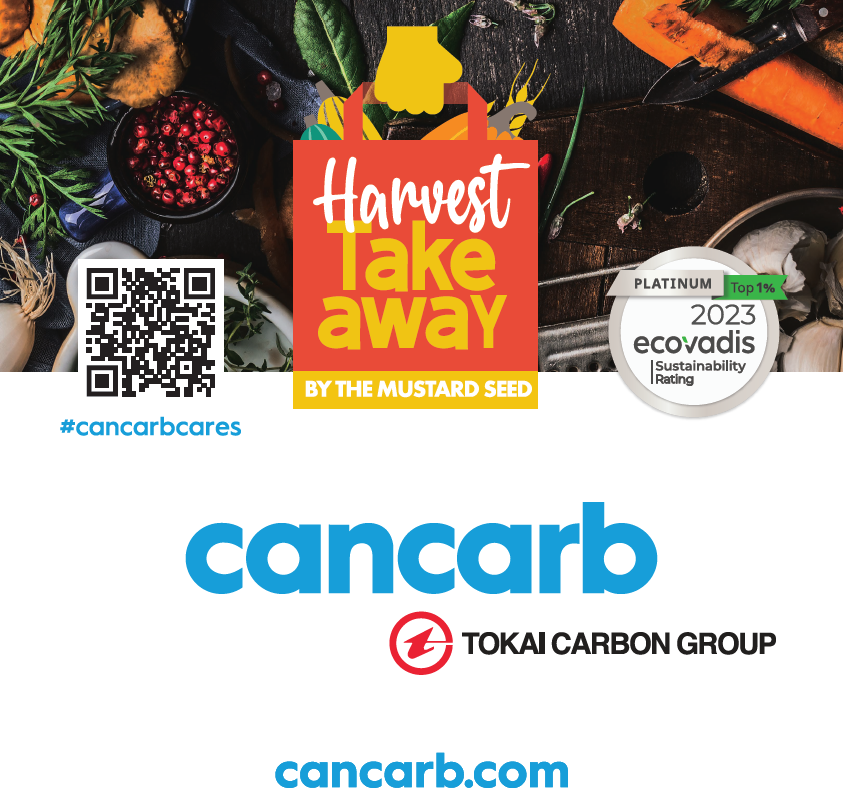 On September 16th, The Mustard Seed held their annual Harvest Takeaway event in downtown Medicine Hat. The event is used to raise money for the Mustard Seed Food Program that provides 50-100 meals a day to those in need.
This year's family-friendly market drew over 250 people. Amoung the events and activities:
Live music 
Kid's zone (face painting & crafts)
Magic show 
Photo booth
Complementary concession stand
A signature soup kit whose proceeds go directly to feed Mustard Seed patrons
Cancarb was a Supporting Sponsor of this year's event and was grateful to be a small part of the Mustard Seed's ongoing mission to provide resources to those most in need in Medicine Hat.
About the Mustard Seed:
"The Mustard Seed is a Christian non-profit organization that has been caring for individuals experiencing homelessness and poverty since 1984. Operating in five cities across Alberta and British Columbia, The Mustard Seed is a supportive haven where people can have their physical, mental, and spiritual needs met and grow toward greater health and independence. We have been an agent of change for more than three decades, thanks to our donors, volunteers, and support from the community."