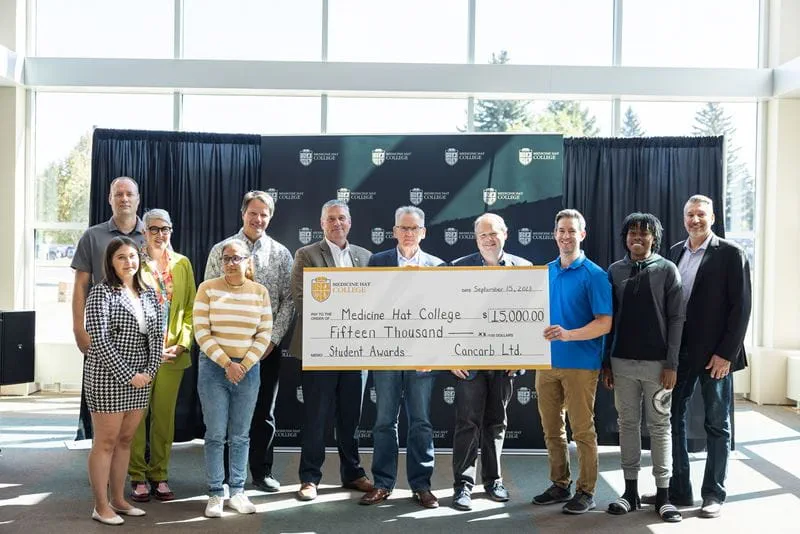 Members of Cancarb's Senior Leadership Team were on-hand to present a $15,000 donation to be awarded to Medicine Hat College students through bursaries over the next 5 years. 

"It is an honour and a great pleasure for us to be able to support Medicine Hat College as we count on them to have talented people ready to take on demanding roles at Cancarb," noted Cancarb President, Peter Donnelly, adding that he looks forward to continuing the relationship between the organizations. 

Three of the fifteen awards, targeted to university studies: science, power engineering, and business administration programs, were distributed for the 2023/2024 academic year. 

Eligible students will automatically be considered for this award when they apply through the general award application, which opens on March 1, 2024. 
For the full story, please visit: https://www.mhc.ab.ca/about-mhc/news-and-events/2023/09/22/cancarb-creates-opportunities-for-new-mhc-students