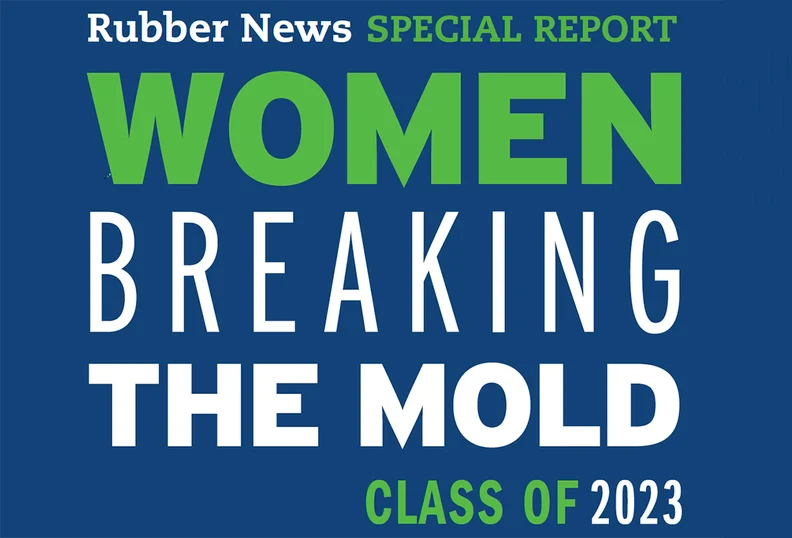 Sophie Blais, Cancarb's European Marketing Manager, is one of the Rubber News' Women Breaking the Mold for 2023.
Part of the inaugural class, Rubber News describes  Women Breaking the Mold as, "…women doing just that—breaking molds, pushing through barriers and shattering glass ceilings.
They are entrepreneurs, scientists, technicians, innovators and problem-solvers, and they hail from every corner of the rubber industry. They are diverse in their skill sets, perspectives and personalities."
Sophie joined Cancarb in 2017 as a Research and Development Engineer. Having transitioned to the marketing side of the business with an appointment to the Asia marketing role, she has since moved into a Marketing Manager position overseeing Cancarb's European efforts.
Brad Thompson, Cancarb's Director, Global Sales and Marketing notes, "Sophie brings a focused, practical approach to the marketing team, with not only a knowledge of the product, but an intimate knowledge of the production process. She has approached the unprecedented challenges over the past few years with an eager resolve, quickly adjusting to the cultural differences of our Asian and European markets. Sophie has proven her dependability and leadership in multiple roles, while promoting an inclusive workplace culture that continues to benefit Cancarb's employees."  
For Sophie's full story, please read the Rubber News article here: https://www.rubbernews.com/news/sophie-blais-cancarb-women-breaking-mold-2023
To see the other women of our industry honored, please see their stories here: https://www.rubbernews.com/news/meet-our-women-breaking-mold-class-2023