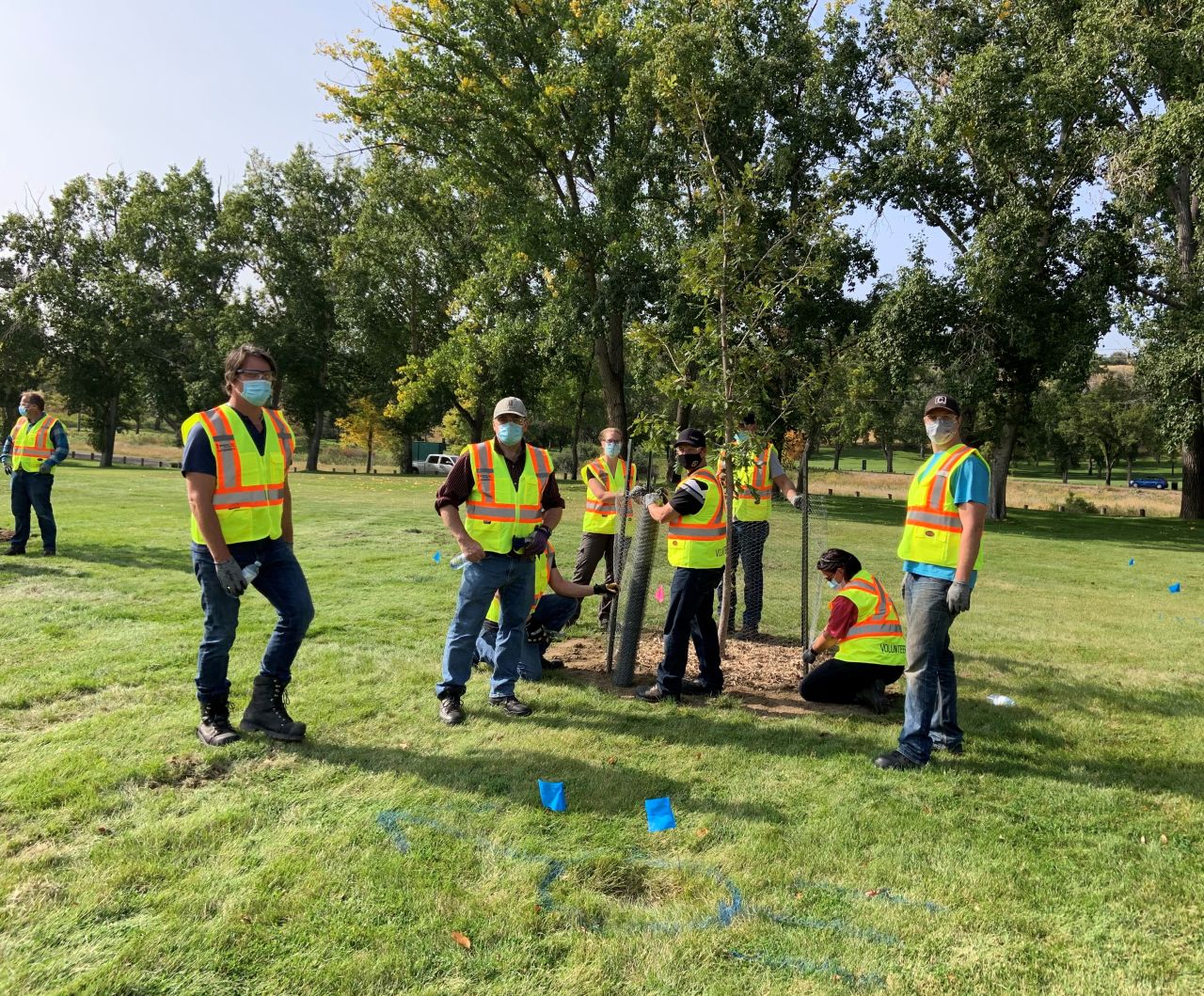 Recently, Cancarb was given the opportunity to give back directly to our community:
"The City of Medicine Hat and Cancarb Limited continue a decades-long relationship through a new legacy tree planting initiative.
A monetary contribution by Cancarb Limited will add 20 trees near the beach volleyball courts in Kin Coulee Park. Cancarb employees have also volunteered to assist City Parks and Recreation professionals in planting the trees on Thursday, Sept. 17, weather depending.
"When Cancarb suggested making an environmental contribution to our community, we aligned their intention with the City's environmental strategy of increasing our tree canopy within the city," says Dave Genio, Superintendent of Parks Maintenance with the City of Medicine Hat. "A robust canopy has a very important environmental impact by reducing carbon emissions and maintaining overall health of a community."
Owned by Tokai Carbon Group from Japan, Cancarb Limited is a globally-recognized leader in the development, manufacturing, and global distribution of medium thermal carbon black – an ingredient used in the production of rubber, plastics, insulation, concrete, graphite and more. The plant and all 80 of its employees are located in Medicine Hat.
"Sustainability is core to our business," says Peter Donnelly, President of Cancarb. "We have a social responsibility to the community in which we work and live. This legacy tree project allows us to combine our social initiatives with environmental responsibility and in turn, help maintain the beauty of one of Medicine Hat's favorite parks for generations to come."
The partnership will see six oak trees, six linden trees, four spruce trees and four pine trees added to a location housing some of the oldest trees in the city.
Outside of this new initiative, the City of Medicine Hat and Cancarb enjoy a long-standing cooperative operating relationship. The process of manufacturing carbon black produces an abundance of waste heat, which until nearly two decades ago, was simply expelled. In 2000, the City and Cancarb established an environmentally proactive agreement whereby Cancarb now pushes that waste heat through a heat recovery steam generator and produces electricity, contributing 27 Mw to the overall electric capacity of the City of Medicine Hat.
"The City's relationship with Cancarb is an important part of our power generation business. This legacy tree project is an example of their exceptional corporate citizenship and we are proud of our corporate partnership," adds Brad Maynes, Commissioner of the City's Energy and Utilities Division.
Cancarb is currently under a $40 million expansion with their sixth production unit set to begin operation this fall. For more information about Cancarb and its products, please visit www.cancarb.com…"
Excerpt from https://www.medicinehat.ca/Home/Components/News/News/4557/30