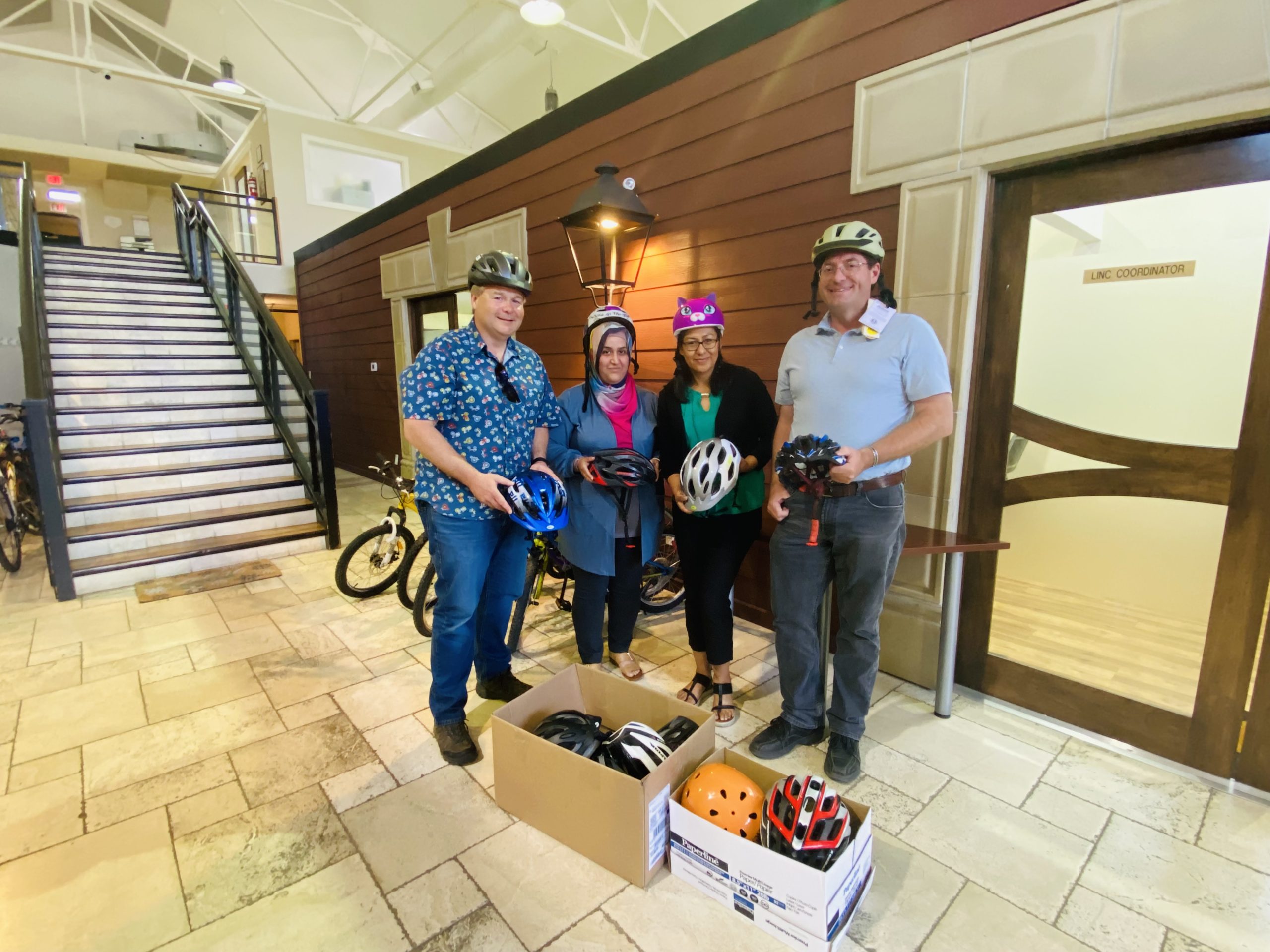 The employees of Cancarb donated 18 new and gently used adult and children's bicycles helmets to the Saamis Immigration Services Association of Medicine Hat.
Ross Buchholz, Vice President, Quality & Development at Cancarb noted, "Cancarb identified a need in the community, especially in underserved children and adults when it comes to bicycle safety. With many avid cyclists at Cancarb, it is something that is close to our hearts and Saamis Immigration Service offered the perfect opportunity to make sure they are delivered to those most in need."
Ross Buchholz and Jason Sweeney (Manager, Product Stewardship & HSE Compliance) presented the helmets in person, June 29th.
About Saamis Immigration Services Association: "Saamis Immigration Services Association (SISA) is a government-funded non-profit organization which has been assisting in the integration, adjustment and resettlement of immigrants and refugees in the community of Medicine Hat since its opening in 1988."
https://www.saamisimmigration.ca/about-us.html