Thermax® as High Temperature Insulation
Today, more and more advanced materials are treated and produced in high-temperature furnaces and reactors, where operating temperatures can exceed 3000°C; therefore the demands on high-temperature insulating materials have increased. Medium thermal carbon blacks – with their low thermal conductivity and inertness – make excellent insulating materials in high-temperature, non-oxidizing environments.

THERMAX® Powders from Cancarb are medium thermal carbon blacks produced from the thermal decomposition of natural gas. Manufactured with state-of-the-art processing and materials, THERMAX® Powders offer unsurpassed quality and consistency. Even better, they are available at only a fraction of the cost of synthetic graphite and carbon felts.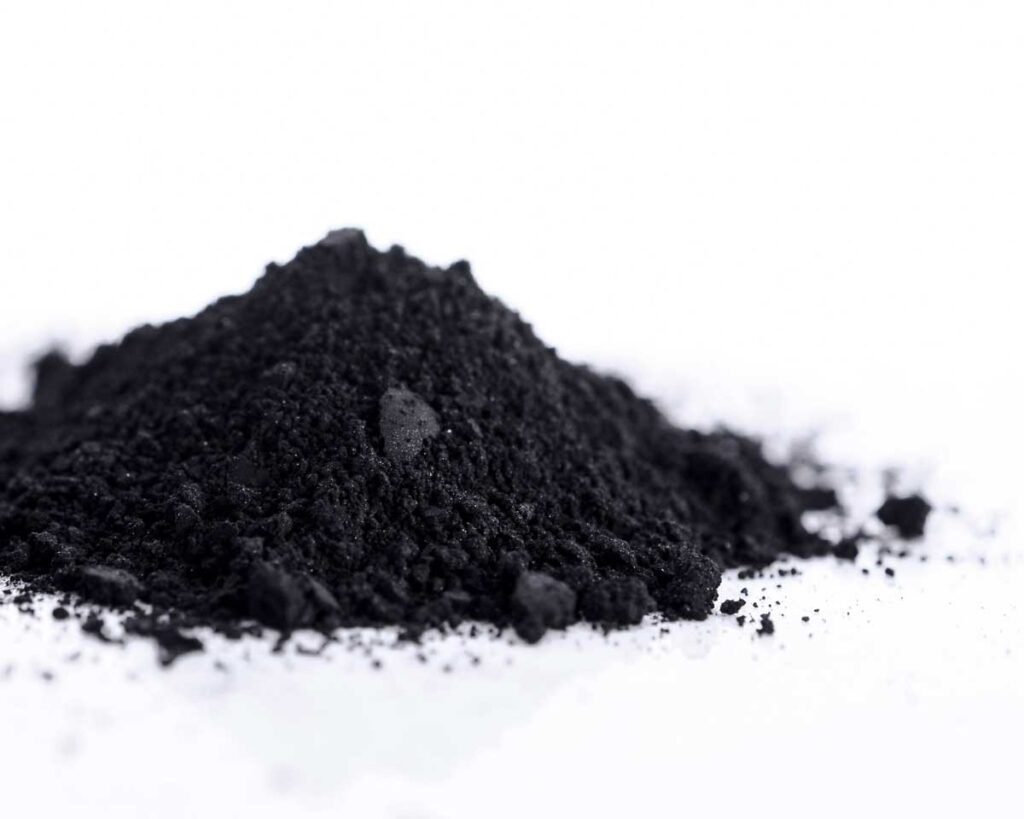 Low combustibility and chemical reactivity due to inert surface chemistry and high carbon purity.
Superior resistance to temperatures up to 3200°C.
Low ash content to prevent clinker formation and reduce product combustion.
Excellent insulation against radiant heat.
Excellent packing with no tendency to flow or run after installation.
Thermal Conductivity vs Temperature
Thermal Conductivity of Thermax N991 at Different Packing Densities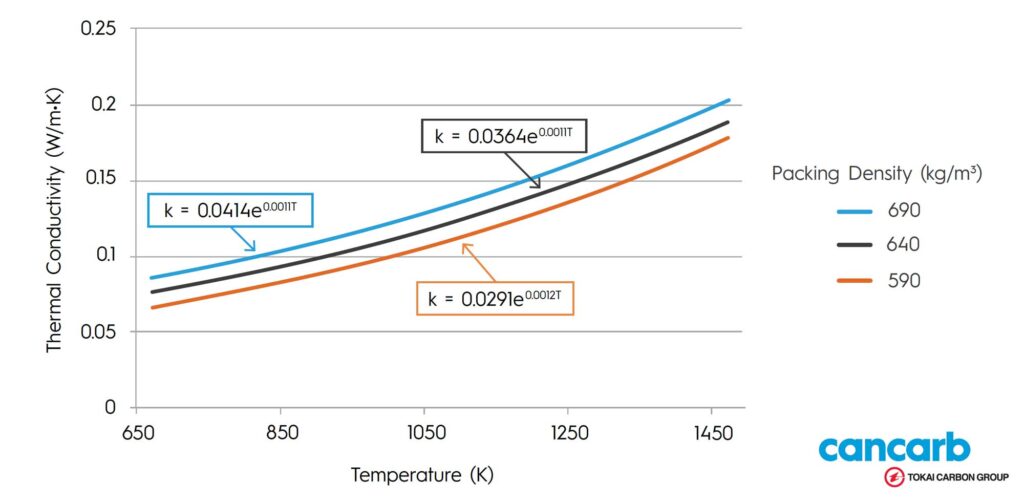 A prerequisite of any candidate material for furnace and reactor insulation is low thermal conductivity. The thermal conductivity of THERMAX® is measured in accordance with standards set by the ASTM and is similar to graphite and carbon felts. (This measurement was made using the test "Steady State Heat Flux Measurements and Thermal Transmission Properties by Means of the Guarded Hot Plate Apparatus" – ASTM C-177). Laser flash analysis (LFA) has also been used to measure thermal diffusivity.
When employing THERMAX® Powders as an insulation medium, we recommend that the powder be packed as tightly as possible. These powders can't be "over packed". Tight packing ensures uniform conductivity and eliminates void spaces which can create hot spots and increase product combustion.
The Unique Properties of Thermax®
A Variety of Grades to Choose From
Not all furnaces and reactors are alike, so not all customer insulation requirements are the same. That's why Cancarb offers four grades of THERMAX® Powder to meet individual requirements. All grades provide the same low thermal conductivity.
*Tests are performed generally in accordance with ASTM

Magnetics on 325 Mesh (max)

Nitrogen Surface Area, m2/g

Oil Absorption Number (OAN) cm3/100g max

Total Sulphur % (ppm) max
Learn more about Thermax® as High Temperature Insulation
SEE OUR PRODUCT FOR YOURSELF