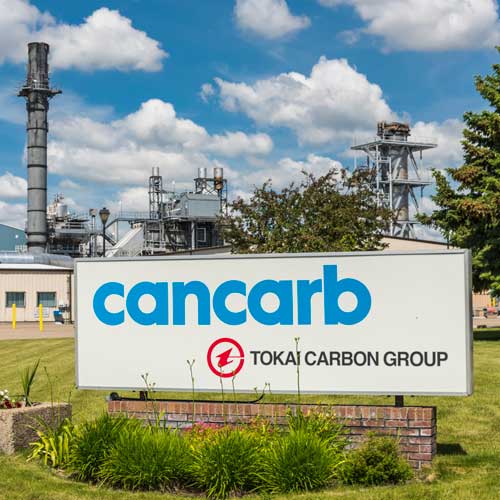 Temporary Packaging Technician
Cancarb is a leader in the development, manufacture, and global marketing of medium thermal carbon black.  With a capacity of 54,000 metric tonnes per year, our plant in Medicine Hat, Alberta, Canada is the world's largest of its kind.  Consistent with our commitment to environmental responsibility our plant is combined with a waste heat power generating facility.  The company's Thermax® brand products are supported by local distributors in 44 countries.   
We are looking for talented people who have energy for change, can build relationships, and deliver sustainable results.
Responsibilities:
Reporting to the Procurement and Warehouse Manager, the Temporary Packaging Technician is responsible for all manufactured product, packaging, and inventory for Cancarb's combined Thermal Carbon Black Process Plant and interconnected Waste Heat Power Plant.
Qualifications:
Minimum 1 year of warehouse labor experience required.
Knowledge of packing and packaging equipment and systems considered an asset.
Forklift experience considered an asset.
Previous experience in a safety sensitive role and industrial setting considered an asset.
Strong mechanical aptitude preferred.
Strong decision-making ability and problem-solving skills.
Strong computer and communication skills required.
Ability to work both independently and in a team environment.
This position requires candidates to:
Inspect, clean, and perform preventative maintenance on warehouse and other related equipment.
Package and label products accurately.
Maintain packaging materials inventory and perform and reconcile inventory counts.
Collaborate with other departments daily.
Work scheduled and unscheduled overtime when necessary.
Create Job Safety Analysis (JSA's) as required.
Comply with Cancarb established processes and procedures.
This is a 6-month temporary position that's being evaluated for further term extension.
Those who satisfy the above requirements and are interested in applying for this position are invited to send their resume, quoting "Temporary Packaging Technician" to recruitment@cancarb.com, by July 13, 2022.
Thank you for your interest.  Only candidates considered for an interview will be contacted.