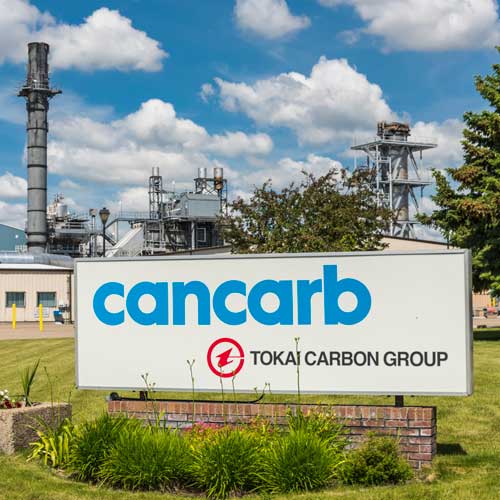 Cancarb is a leader in the development, manufacture and global marketing of medium thermal carbon black. With a capacity of 54,000 metric tonnes per year, our plant in Medicine Hat, Alberta, Canada is the world's largest of its kind. Consistent with our commitment to environmental responsibility our plant is combined with a waste heat power generating facility. The company's Thermax® brand products are supported by local distributors in 44 countries. Committed to responsible development, Cancarb's management process is certified to ISO9001, ISO14001, and complies with the Alberta Enform/COR standard for Health and Safety management. 
We are looking for talented people who have energy for change, can build relationships, and deliver sustainable results. 
Responsibilities:
Reporting to the Maintenance Supervisor, the Instrumentation Technician is responsible for maintaining and continuously improving production equipment and machinery.
Qualifications:
Minimum 3 years of progressive, related experience required.
Journeyman Instrumentation in the province of Alberta.
Excellent computer skills including word and excel. Experience with Avantis CMMS would be an asset.
Experience with Bailey INFI 90 DCS, Allen Bradley PLC's, Ovation HMI and Siemens automation systems would be a definite asset.
Ability to investigate and interpret PLC logic and associated hardware.
Ability to reference DCS tags and Database to investigate and configure HMI systems and graphics.
Strong analytical and problem solving skills combined with a keen attention to detail and good organization skills. A self-starter with strong interpersonal communication skills.
Ability to effectively participate in cross-functional teams in an environment of continuous improvement.
Ability to effectively operate in a growing and changing environment under tight deadlines.
Previous experience with gas and steam flow equipment, solids handling, and power generation systems would be a definite asset.
This position requires candidates to:
Perform preventative maintenance on high speed packaging machines.
Perform routine instrumentation maintenance such as calibrations and associated records.
Train and transfer knowledge to operators.
Repair, maintain and troubleshoot all equipment and machines to ensure the efficient, safe and reliable operation of all machinery. Troubleshoot and configure automation systems.
Conduct regular inspections on all machinery for defects and potential problems in accordance with preventative maintenance program. Assist in updating preventive maintenance procedures.
Monitor and participate in ensuring successful achievement of all Key Performance Indicators (Safety, Quality and Productivity).
Maintain safety standards of equipment and work area and perform all duties in a safe manner in accordance with the safety policies.
Work scheduled and unscheduled overtime when required.
Those who satisfy the above requirements and are interested in applying for this position are invited to send their resume, quoting "Instrumentation Technician" to recruitment@cancarb.com, by April 15, 2021.
Thank you for your interest, only candidates considered for an interview will be contacted.