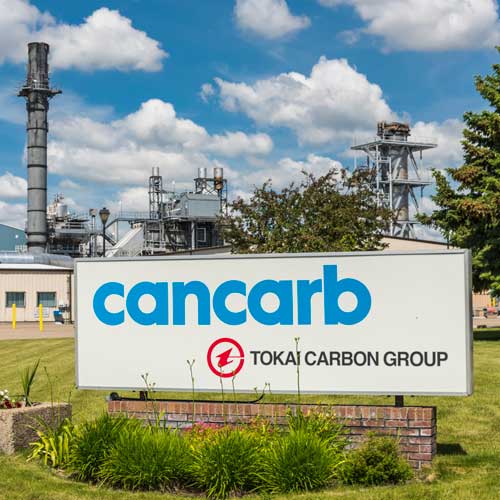 Electrical, Instrumentation and Controls Coordinator
Cancarb is a leader in the development, manufacture, and global marketing of medium thermal carbon black.  With a capacity of 54,000 metric tonnes per year, our plant in Medicine Hat, Alberta, Canada is the world's largest of its kind.  Consistent with our commitment to environmental responsibility our plant is combined with a waste heat power generating facility.  The company's Thermax® brand products are supported by local distributors in 44 countries.   
We are looking for talented people who have energy for change, can build powerful partnerships, and deliver sustainable results.
Responsibilities:
Reporting to the Maintenance Manager, the Electrical, Instrumentation and Controls (EIC) Coordinator will play a key role in EIC projects, outage planning, contractor engagement, production equipment troubleshooting, optimization and collaboration across all departments
Qualifications:
Minimum 10 years of progressive, related experience in Project Management and/or Outage coordination in a process or power plant environment.
Must be able to read and generate drawings related to instrumentation, electrical, and power generation fields.
Electrical/Instrumentation Engineer, Technologist or qualified interprovincial ticketed in E/I trades.
Extensive project management and engineered design relevant work-related experience focusing on electrical, instrumentation and controls projects is required; PMP certification an asset.
Advanced time management and analytical skills.
Excellent computer skills including Microsoft Office, MS Project, AutoCad, and CMMS applications.
Strong analytical, problem-solving, and troubleshooting skills with forward thinking analysis.
Exceptional communication skills across many work groups and individuals.
Bailey and Ovation DCS, PLC, Modbus, Ethernet, communications network experience an asset.
Excellent working knowledge of Canadian Electrical Code in Hazardous Atmospheres.
System startup commissioning and Supervisory experience an asset.
This position requires candidates to:
Collaborate with departments to manage corrective, outage and project work relating to EIC.
Develop and communicate scopes, budgets, and schedules for projects and outages.
Coordinate engineering, procurement, and construction efforts.
Investigate new equipment installation power, communications, and control requirements.
Work closely with the Maintenance Supervisor coordinating internal resources as required.
Ensure specialty equipment, materials, and labor required for corrective work and projects are procured in a timely basis.
Work with the Shipper-Receiver to ensure parts are received, inspected, and work scheduled.
Develop Decision Summary Documentation and budget for Capital Project approvals.
Track and report outage and project costs to ensure budgets are managed properly.
Develop MOC requests for project variances, Physical and Technical Changes to plant design.
Detailed tracking of project LEMS; open and close Work orders upon completion.
Facilitate booking of contractor resources for all outage related work requirements.
Complete contractor pre-job plans for all work deemed as non-routine.
Coordinate unit outages with Operations and the Maintenance Supervisor to ensure stakeholder requirements are met and isolation requirements are understood.
Generate and communicate timely, accurate estimates and reports with documentation.
We offer a dynamic, team-oriented, and individually rewarding work environment, including a competitive compensation package.
Those who satisfy the above requirements and are interested in applying for this position are invited to send their resume, quoting "EIC Coordinator" to recruitment@cancarb.com, by July 10th, 2022. 
Thank you for your interest.  Only candidates considered for an interview will be contacted.